Whole House Water Conditioning.
Uses NO Electricity and NO Sodium*
World's Best Drinking Water System
Request Pricing
What our Customers Say...
Great tasting water and I love the soft feel.
Fred A. The Villages, FL
I really enjoy the water's taste, the lathering and no white residue, also because it's not electric and it's so simple to maintain.
William D. The Villages, FL
Our salesperson was very knowledgeable and pleasant and I am pleased with my water quality.
Ray and Claire B. The Villages, FL
I love that there's no white film on my dishes and I also love the ease of use and no electric.
Mike A. Groveland, Fl
I am satisfied that my water bills are less and the water seems much softer.
Shirley B Leesburg, FL
Experience the Kinetico difference.
Call us at (800) 817-6003 or fill out our Quote Form today for a free water test and more information on your home's specific treatment needs.
Kinetico Water Systems wants to make it as easy as possible for everyone to try clean water in their homes. Call for our current specials.
---
Kinetico's Benefits
Non-electric operation
Continous supply of treated water
Uses 60-80% less regenerant
Save Money
70% less soaps, cleaning supplies & chemicals
22-29% less energy for heating water
Reduce plumbing repairs

Save Time
Ohio State University study, hard water requires 1.5-2 hrs/week average cleaning time.
At 10 years, that equals 6 months of 40-hour weeks!
---
Water Reports by County
Each county in Florida tests water quality and issues reports on the results. To see the report for your neighborhood, click the approproriate link below: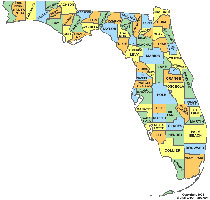 We're not the only ones excited about Kinetico Water Softeners...