Summerfield Water Softeners
Living in Summerfield?- Get Clean Water.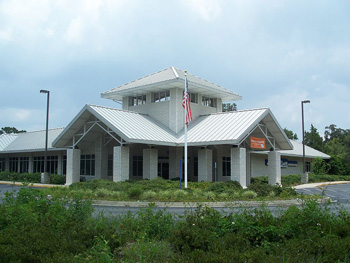 Summerfield is a small, unincorporated neighborhood located in Marion County, FL, just outside of The Villages and Orlando. Ocala is the closest city.
A post office called Summerfield has been in operation since 1885. The community was named for Col. Adam G. Summer, a local cattleman and land owner.
Summerfield offers a wide range of entertainment options and the natural beauty of Central Florida for nature-lovers who also enjoy escaping from city life every once in a while. Whether you're off to lakes, or springs, you chanced upon Summerfield and all that it has to offer! Ebyabe, CC BY-SA 3.0 <http://creativecommons.org/licenses/by-sa/3.0/>, via Wikimedia Commons
---
We are a Family Owned Company
We are a WQA certified, family owned company, specializing in drinking water systems - such as reverse osmosis water systems - that are cutting edge and will have your water tasting wonderful.
Do you have smelly water?
Hard or smelly water can disrupt anyone's life. We at Kinetico by Central Florida Water Processing Systems work hard to bring you water purification through innovative, maintenance free home water systems, allowing you to enjoy your water and enjoy your life. Don't put off having the best water systems in Central Florida; call Kinetico by Central Florida Water Processing Systems today.
We know Water Treatment!
It doesn't matter if you need a water filter for better drinking water, an innovative and effective water softener to take care of hard water, or any other water filtration system. Dial (800) 817-6003 and we will help you see how water treatment can help change your life. We accept payment by Visa, Mastercard, Discover, American Express, cash, check, and PayPal, and have discounts available.
We're Here for the Long Run
Serving Central Florida Since 1987
Call Us:
(800) 817-6003 Or Email Us at
cfwpwater[at]aol.com
Wow, all my glasses and pots are sparkling.

- Mary Flanners, Ocala

I can't drink tap water anymore, I'm spoiled!.

- Sara Chelton

Very clear, fine tasting water... no expensive electric bills... and my sink is immaculate!

- Ann Taylor, Sanibel, The Villages
Kinetico Home Water Systems are third-party certified to perform as promised and are backed by one of the longest and most comprehensive warranties in the industry.