Special- $250 off
$250 off Kinetico Whole House Water Treatment System Kinetico Drinking Water System

Please fill out the Quick Quote form on the right to experience the Kinetico difference!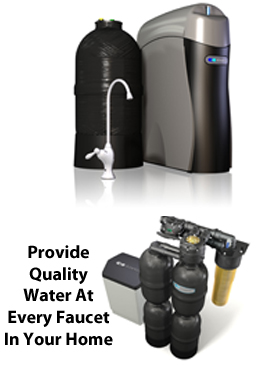 Over 20 systems to choose from
Automatic, non-electric operation
No timers or dials to reset
Self cleaning, virtually maintenance free systems
Highest efficiency in the
industry
Highest performance
Longest all inclusive warranty in the industry
$250 Off Kinetico Water treatment System
Multi-Tank Design with Soft Water Rinse
Provides conditioned water, 24 hours a day, even during regeneration. When one tank is exhausted, the other is activated to continue softening your water. The exhausted tank is cleaned with conditioned water which extends the life of your system.
Wow, all my glasses and pots are sparkling.

- Mary Flanners, Ocala

I can't drink tap water anymore, I'm spoiled!.

- Sara Chelton

Very clear, fine tasting water... no expensive electric bills... and my sink is immaculate!

- Ann Taylor, Sanibel, The Villages
Kinetico Home Water Systems are third-party certified to perform as promised and are backed by one of the longest and most comprehensive warranties in the industry.